User Guide
Setup is easier than ever with the Deco app that walks you through every step.
Deco Overview
Each Deco device has an LED that changes colours according to its status, two Ethernet ports and a small power port. Check the description below for the status per colour.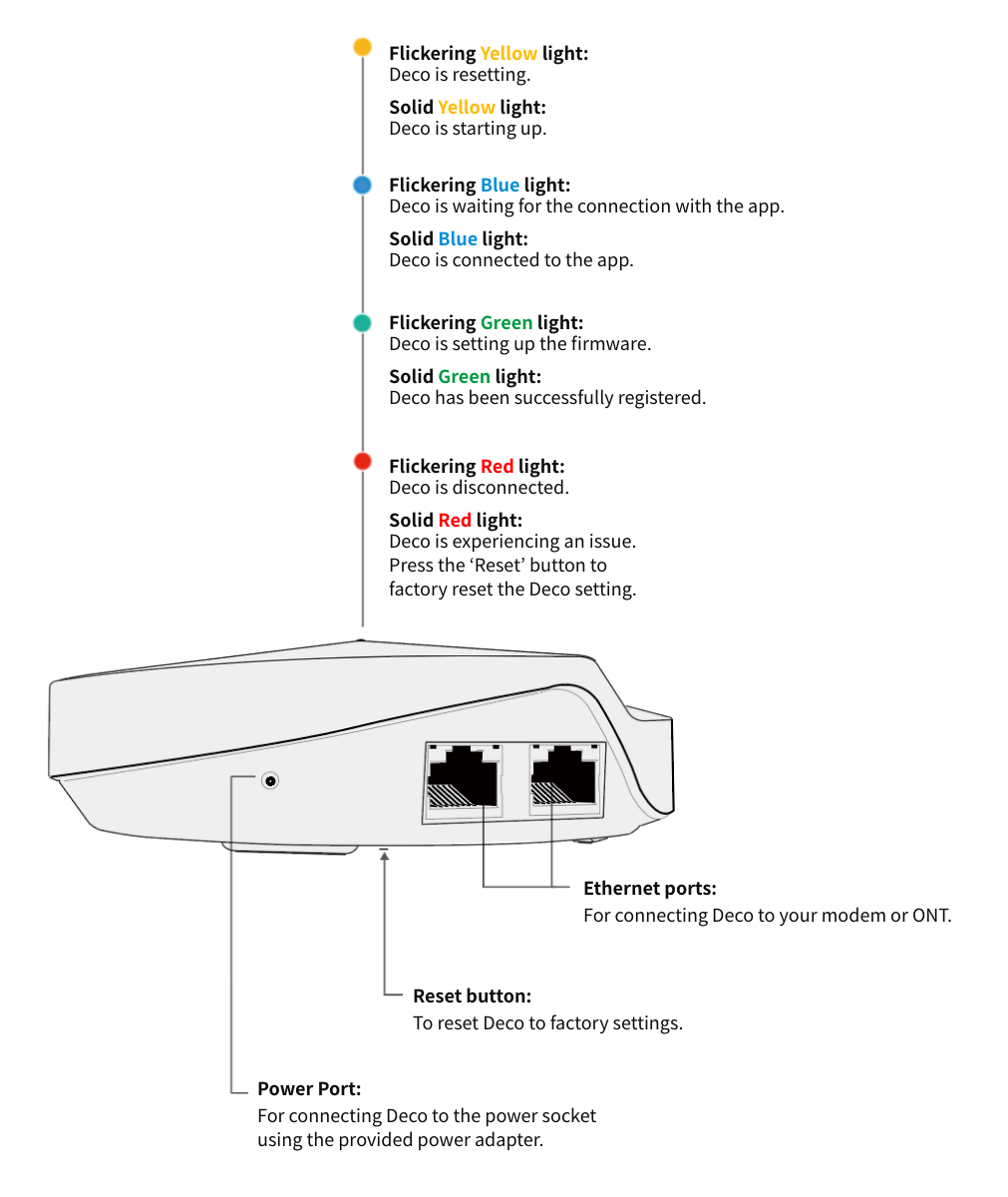 Connecting Your Deco
Follow the steps below to set up your Deco Total Home Mesh Wi-Fi System.
Select your connection type.
Set Up Your Deco
• Select a location for this Deco. If your location is not listed, you can create a new one by choosing the 'Custom' button.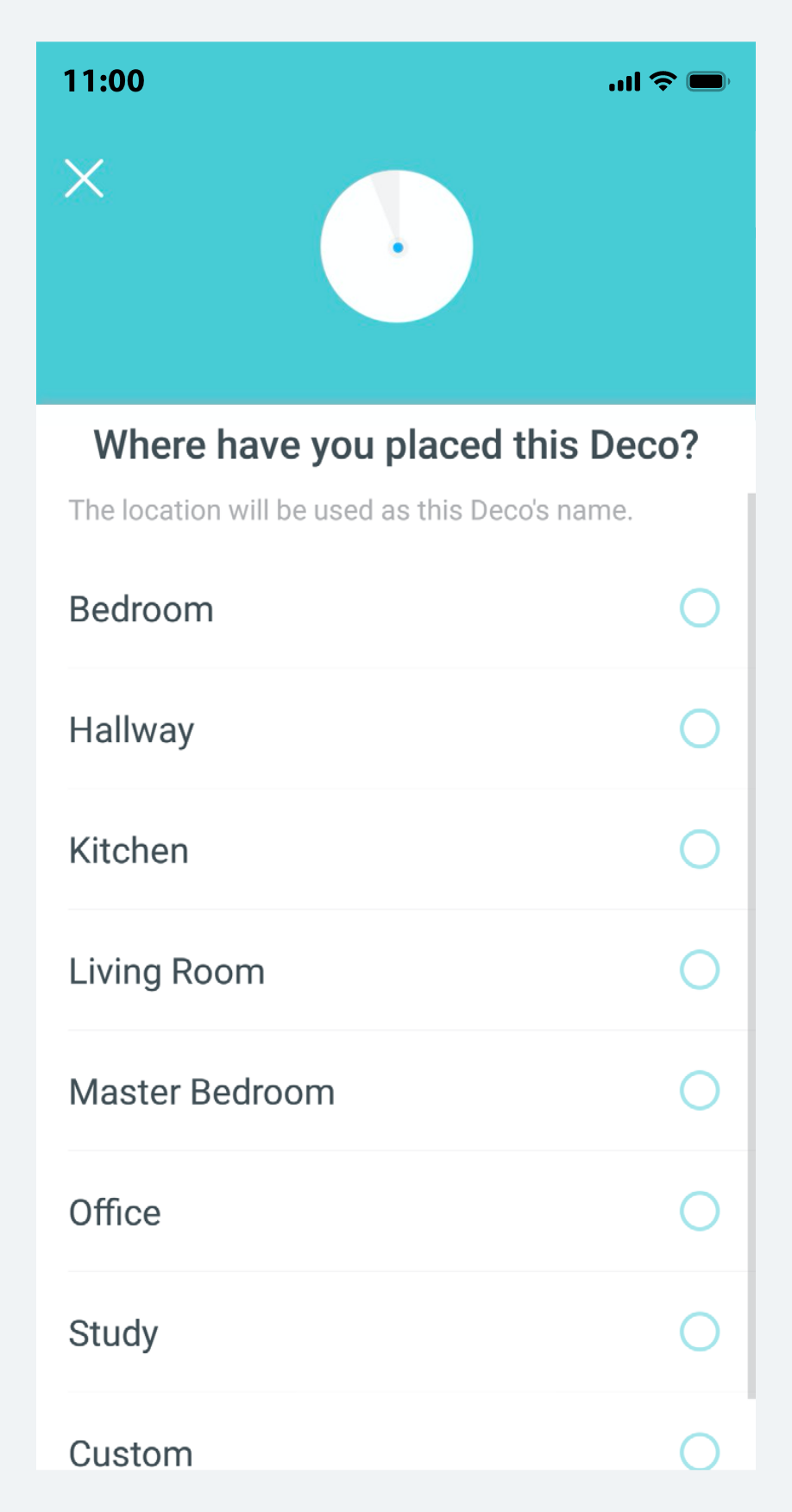 • Enter your ISP username as 'deco@megatel.co.nz' and leave password blank, click 'Next'.
• Click 'Next' button.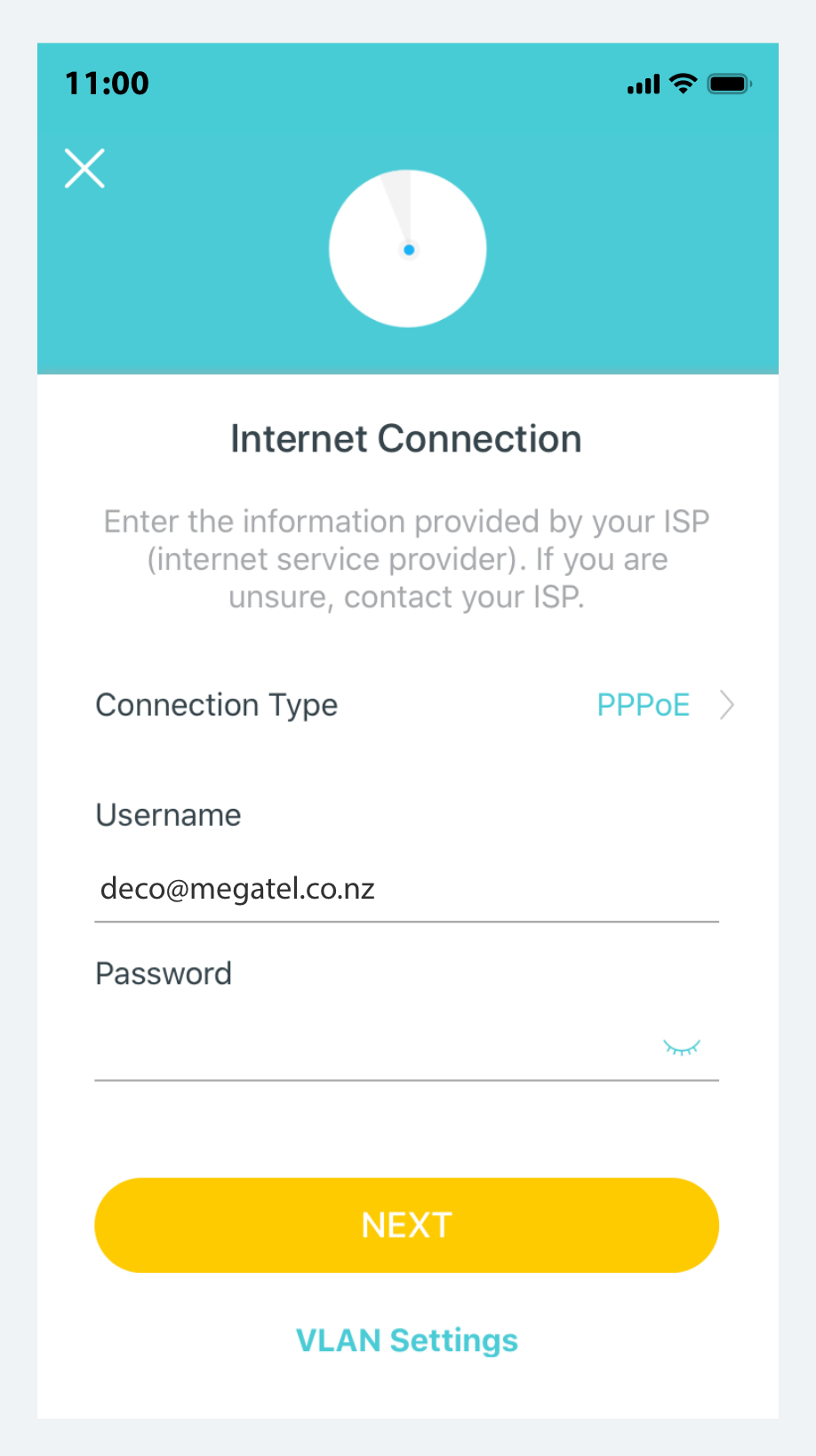 • Click 'Next' button.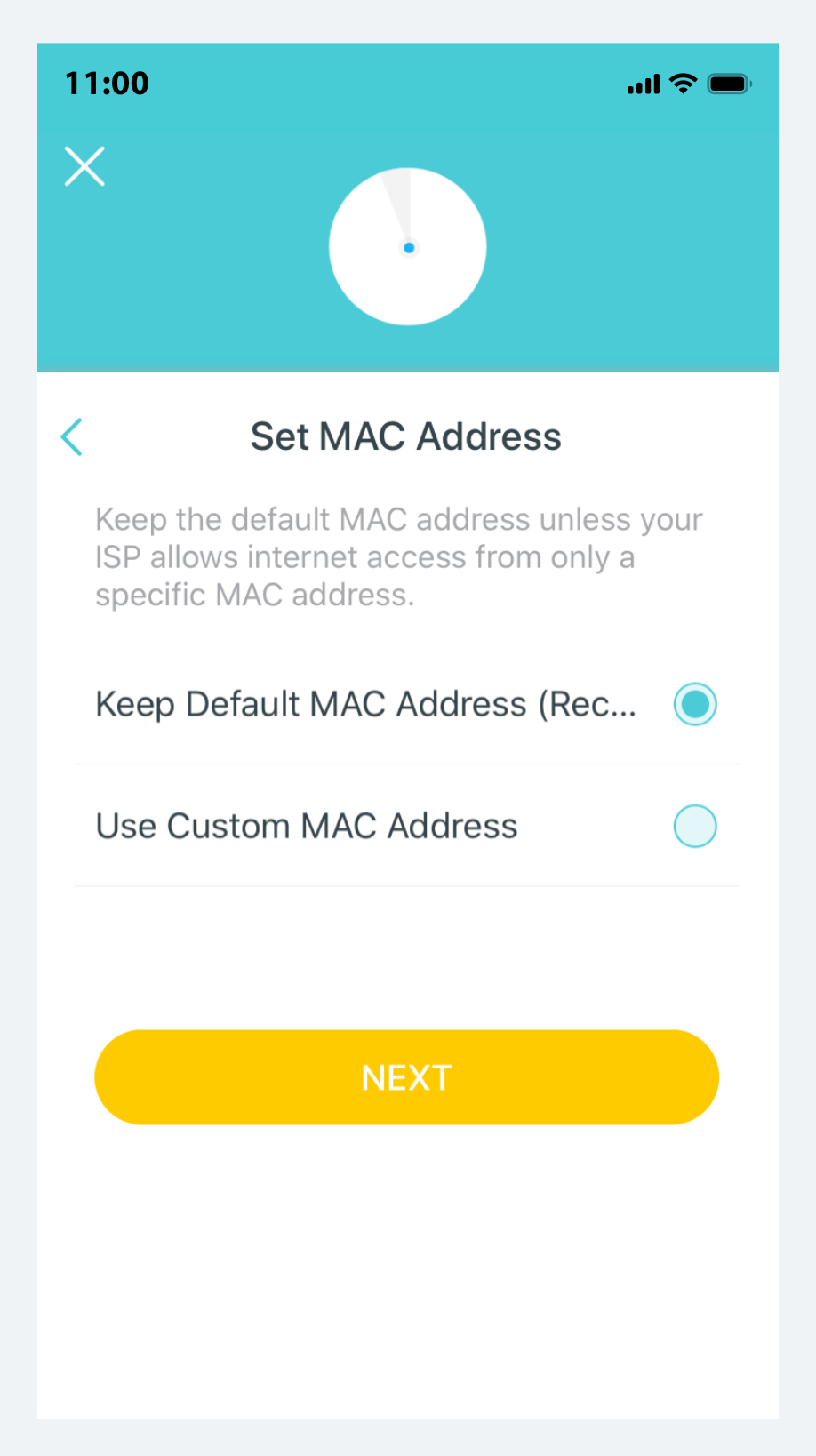 • Set up a network name and a password. These will be the name and password you use to connect your devices to Wi-Fi.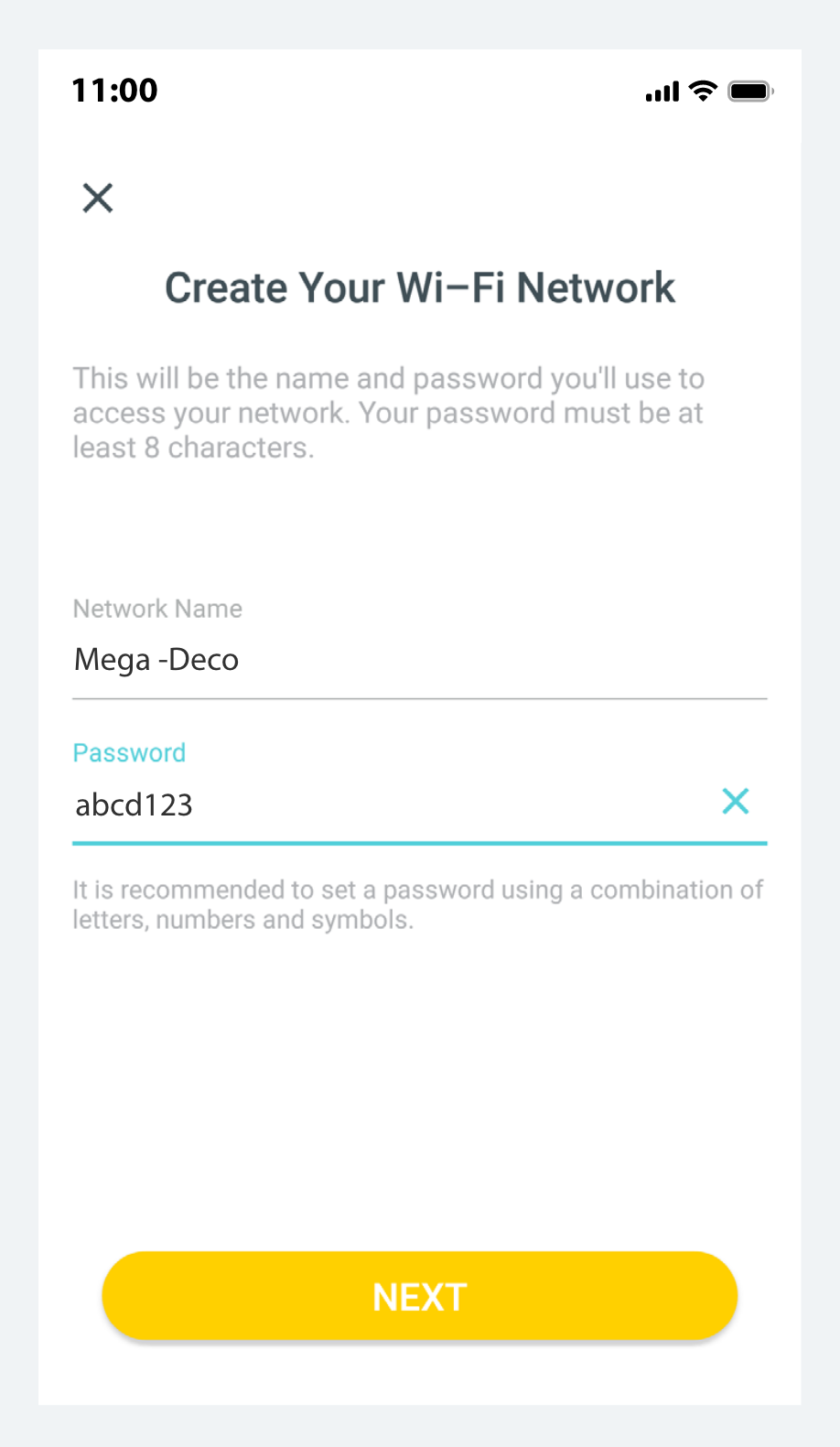 Add additional Decos
• You can add more than one Deco to expand Wi-Fi coverage. The app will guide you through the process of adding more Decos one by one.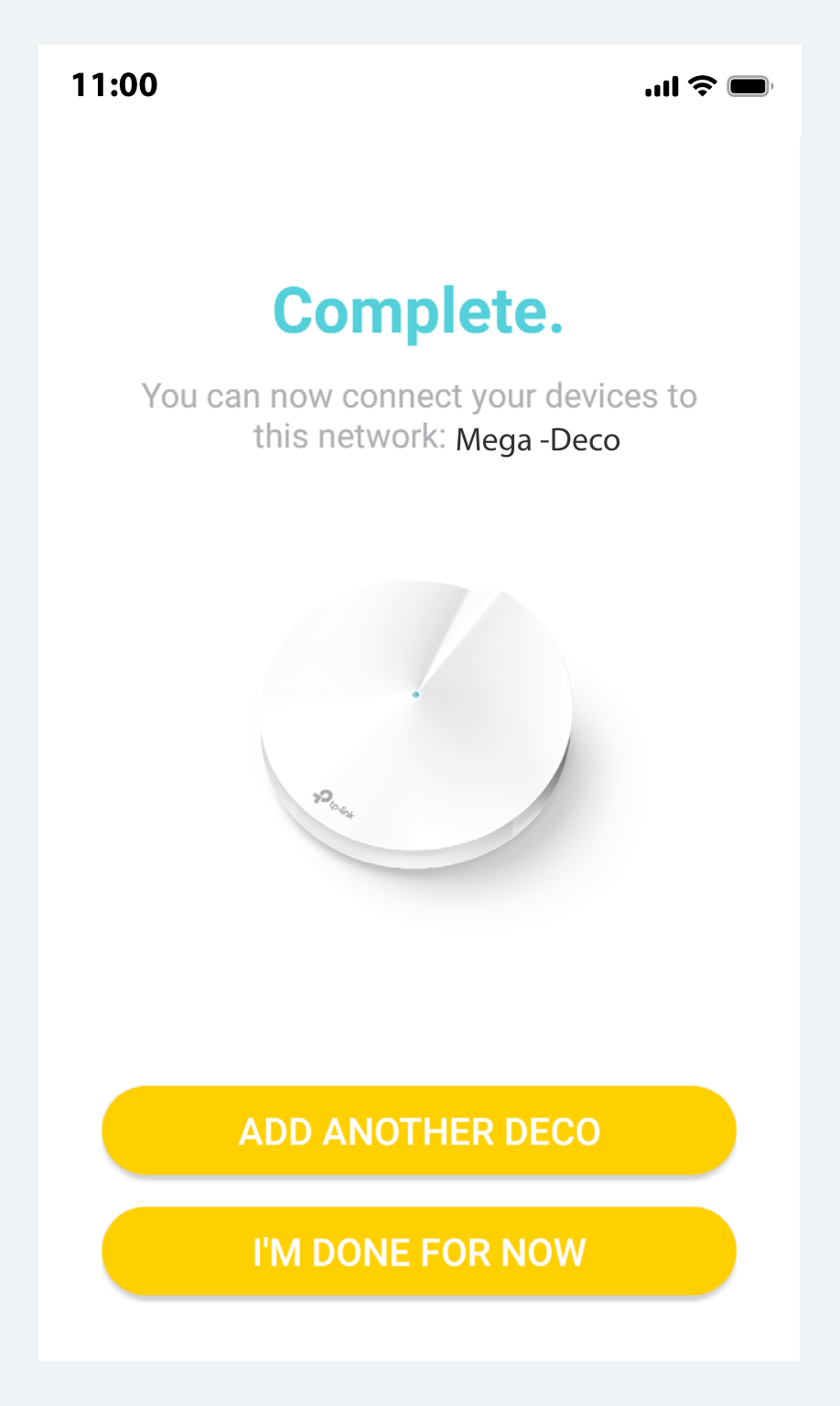 • If you believe that your connection is not sufficient even after the set up, you can simply add additional Decos to the network at any time to enhance the coverage.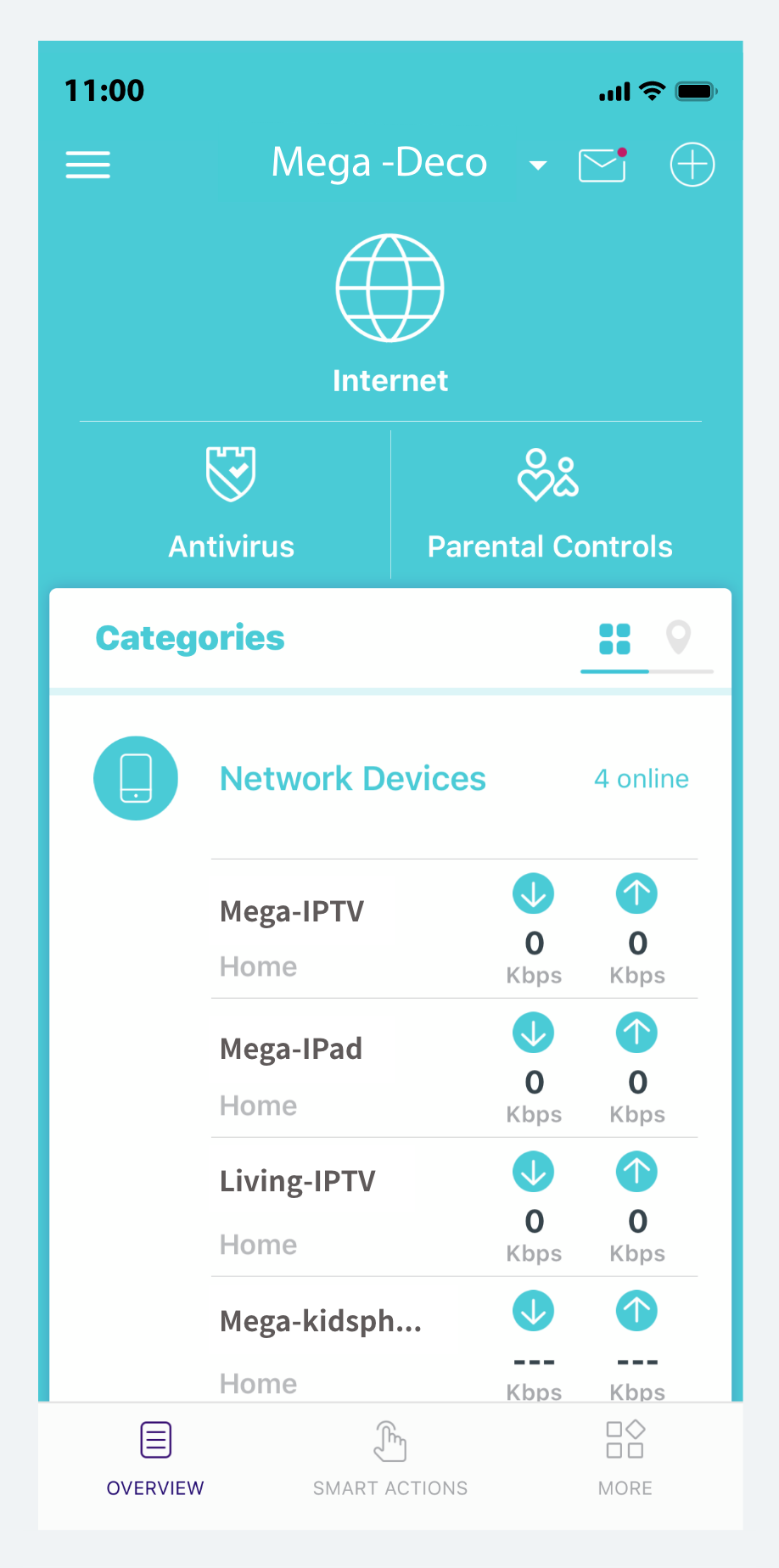 • To add Deco device, click on 'DECOS' button.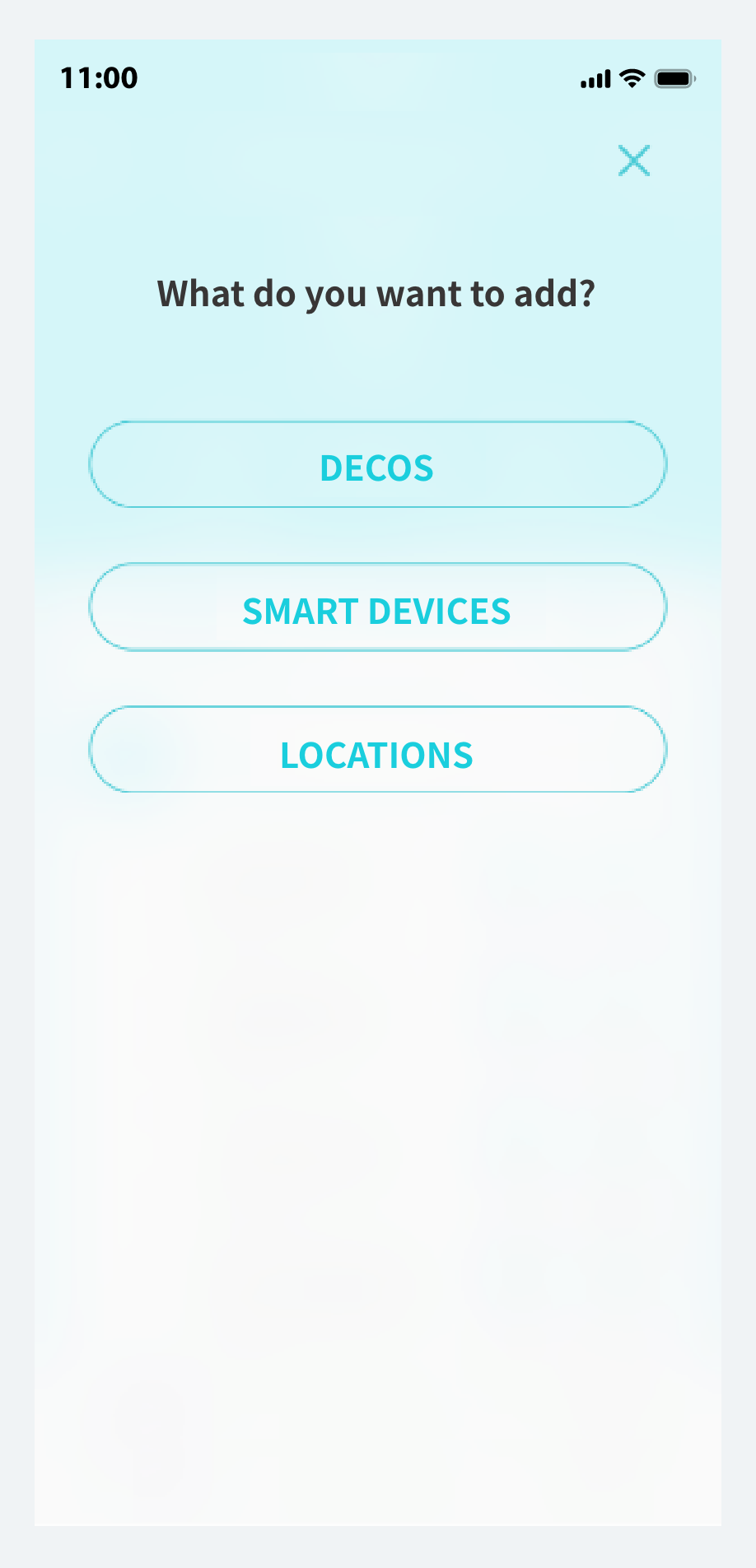 • Please choose the most adequate location for your Deco device.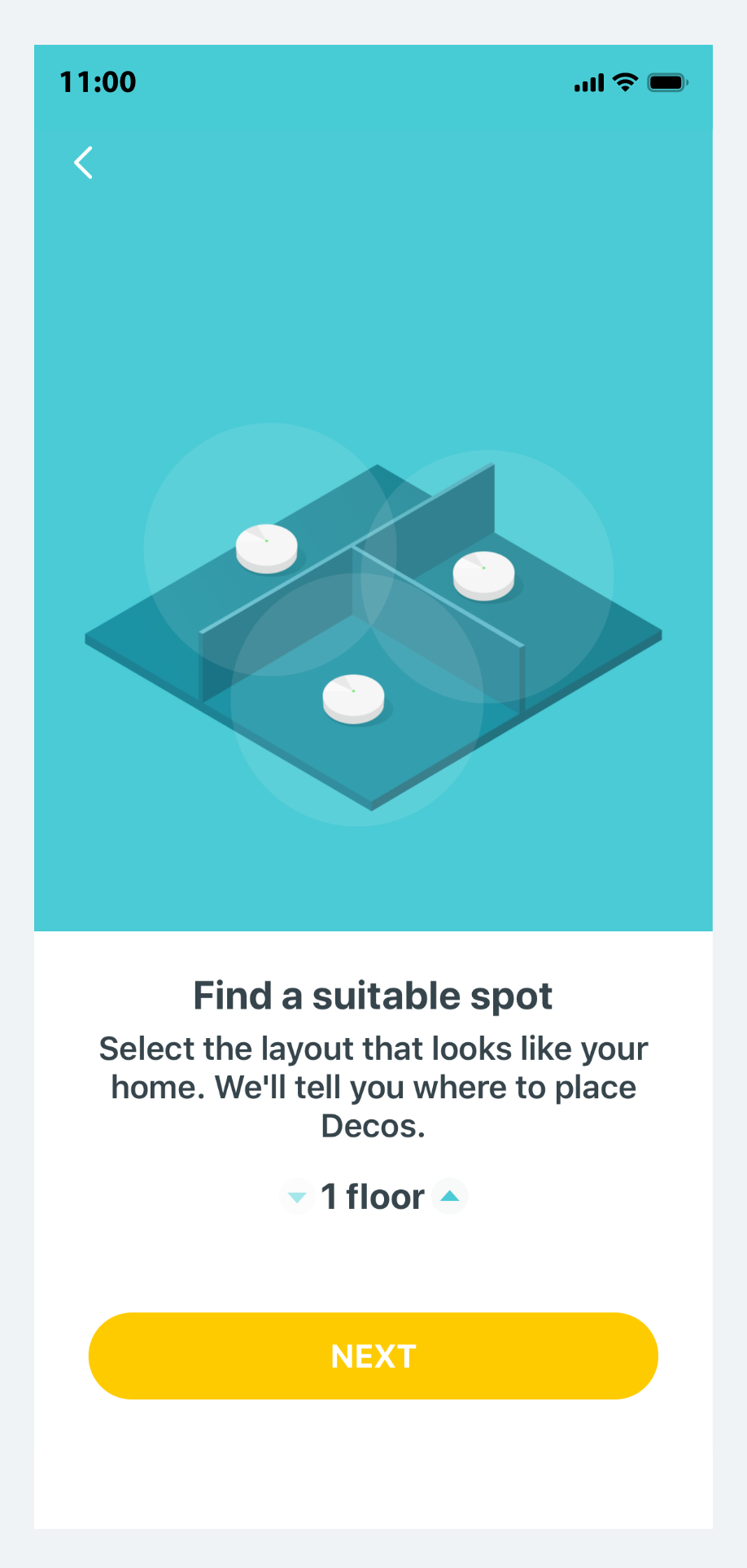 • Connect the power cable to your Deco device and wait until the LED changes to Solid Blue light.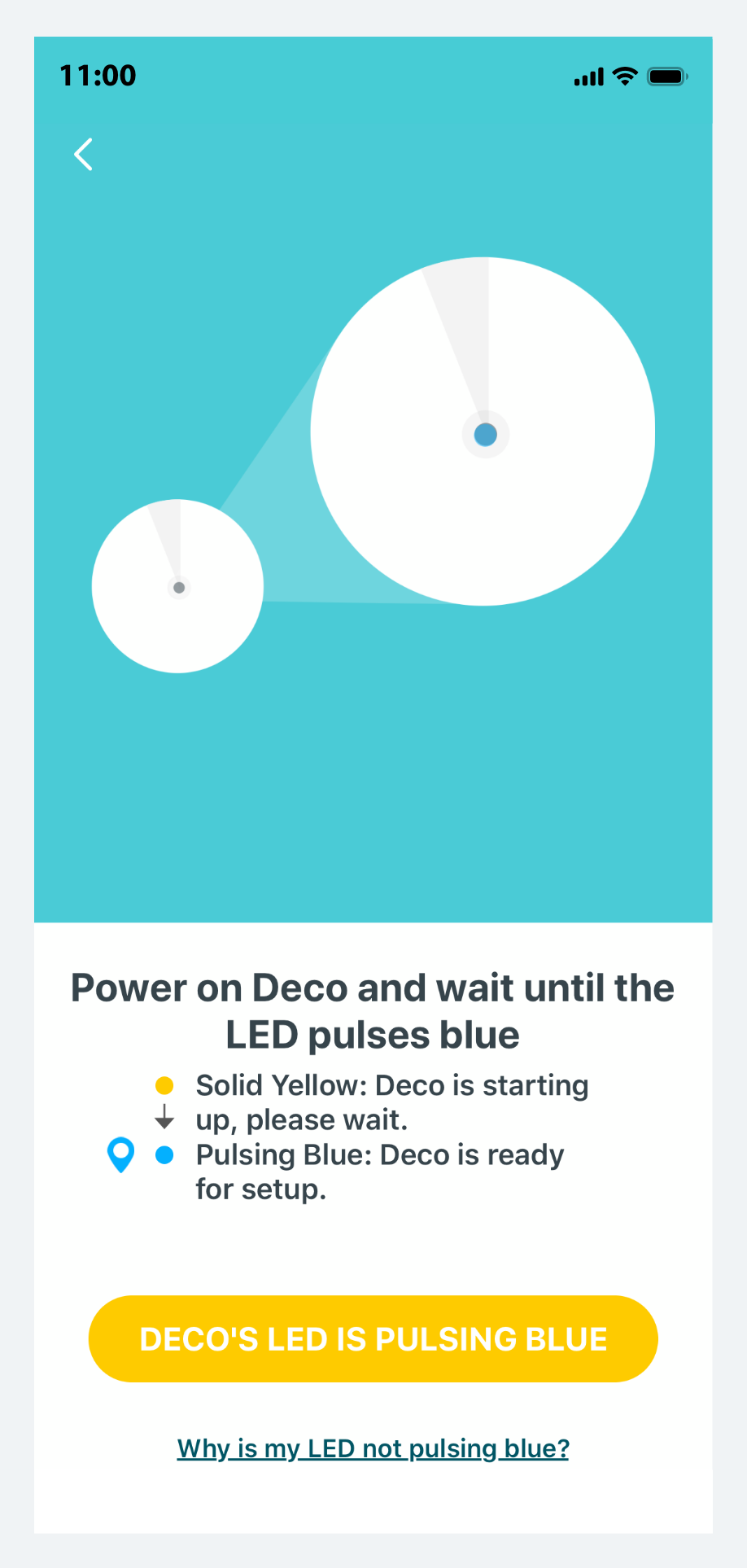 View Status
From the Overview page, you can check how many devices are connected to each Deco device and manage the connected devices.
• Tap
to check the Deco status.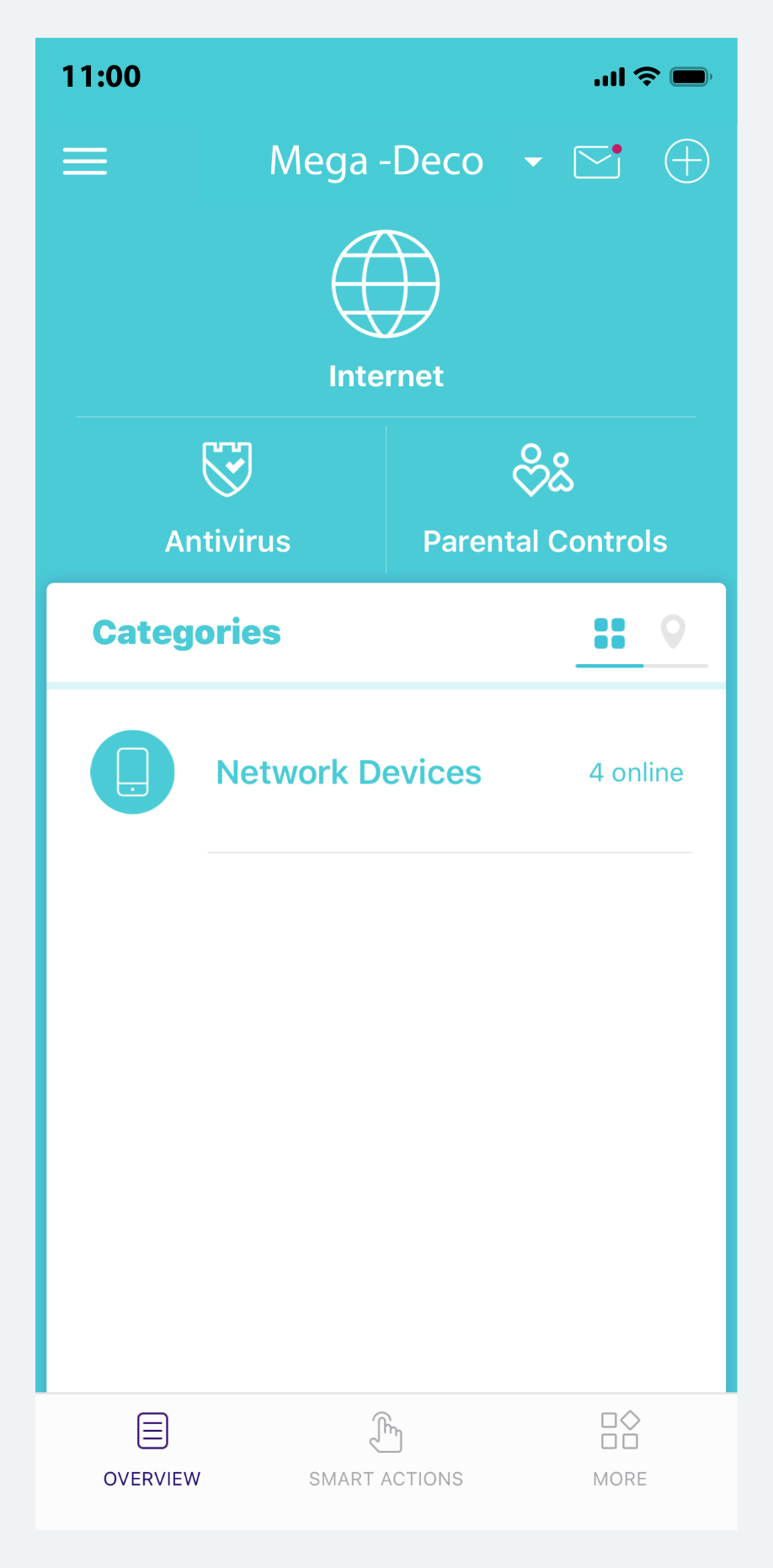 • If you click 'Network Devices', you can check the list of connected devices and the download/upload usage.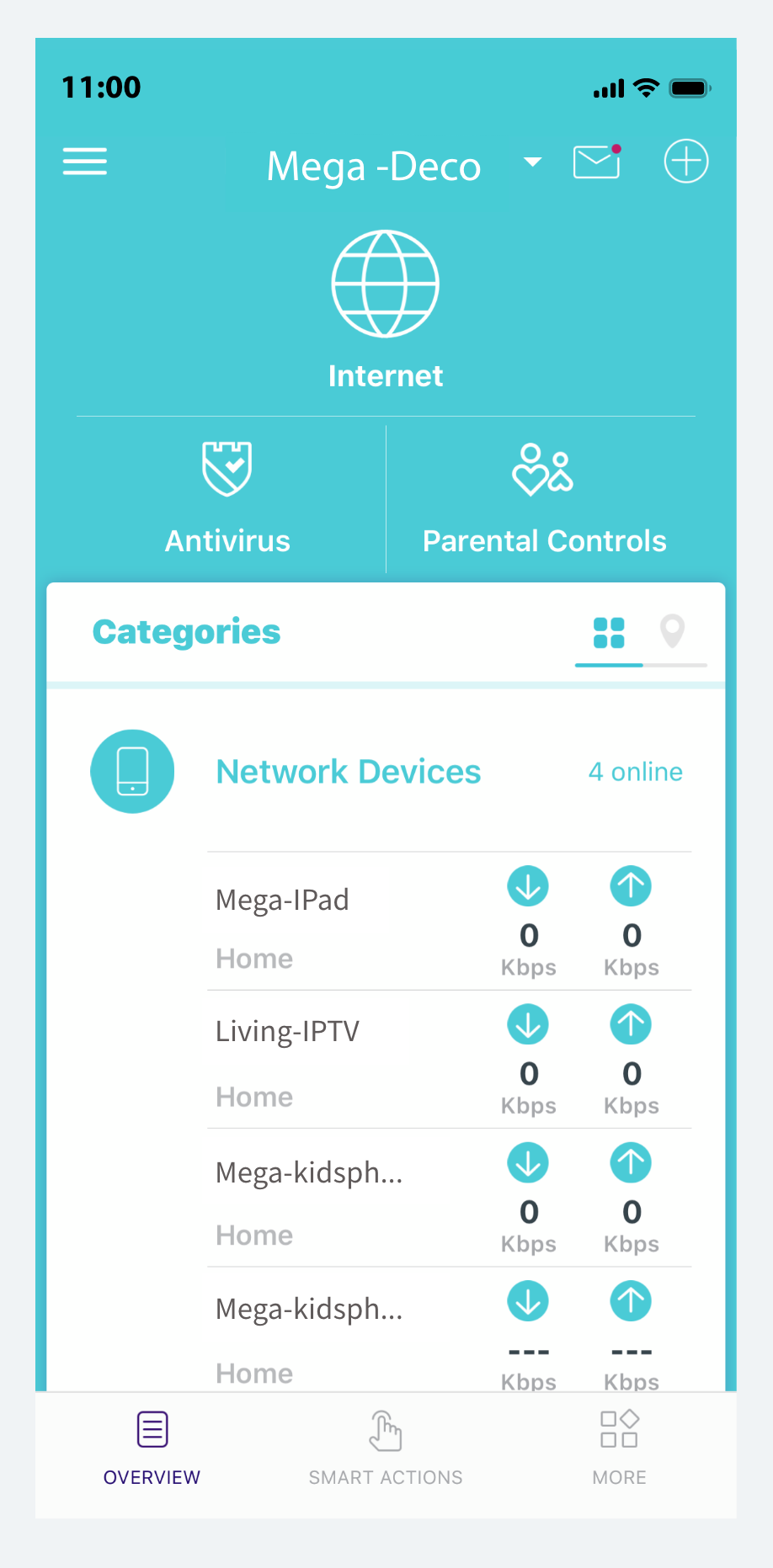 • You can check the Wi-Fi connection status of each device, if you click on the individual device.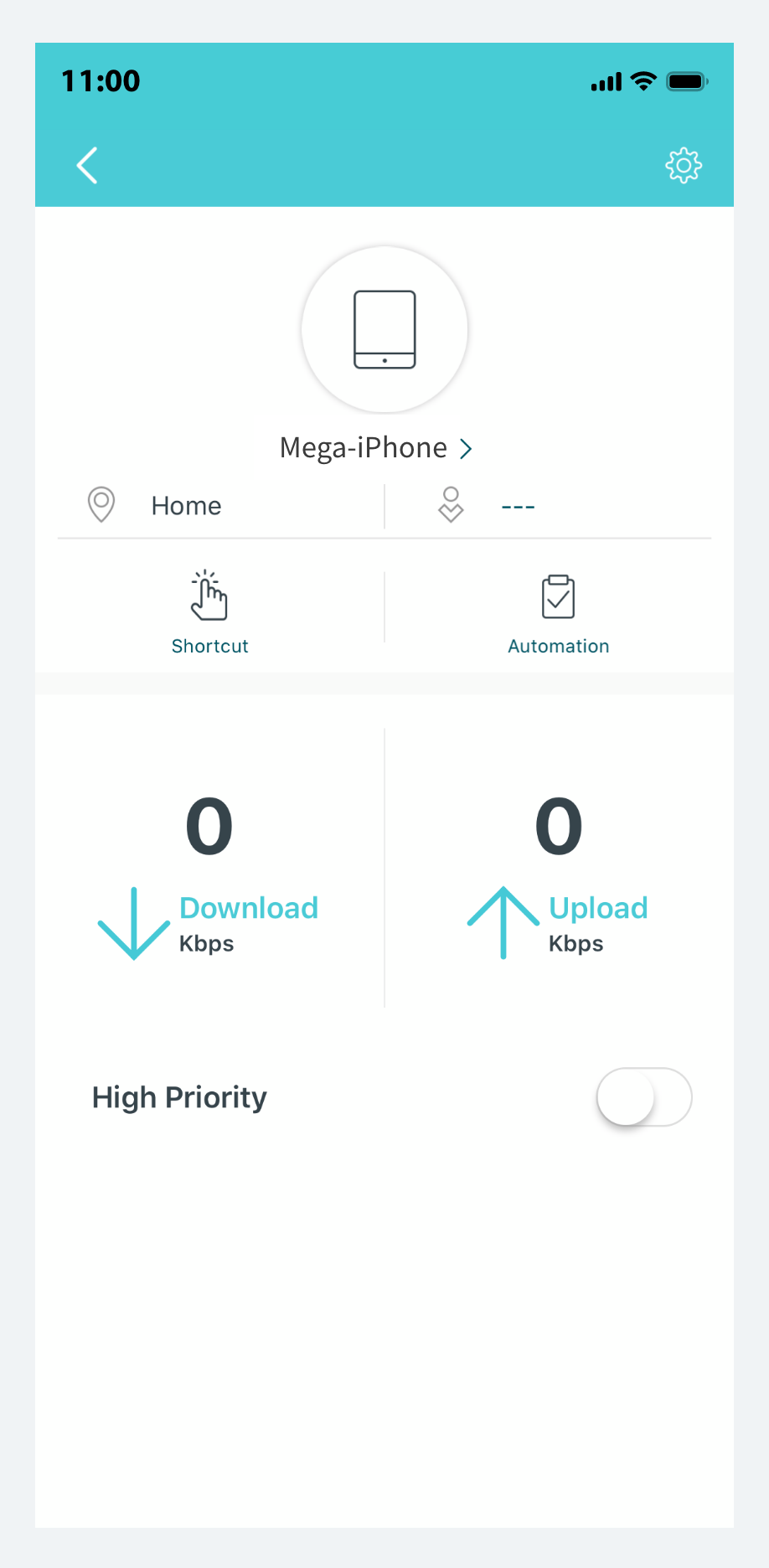 Wi-Fi Settings
You no longer need to remember your network username and/or password. Simply go to the Wi-Fi setting page to check your network settings and make changes.
• Tap
> Wi-Fi.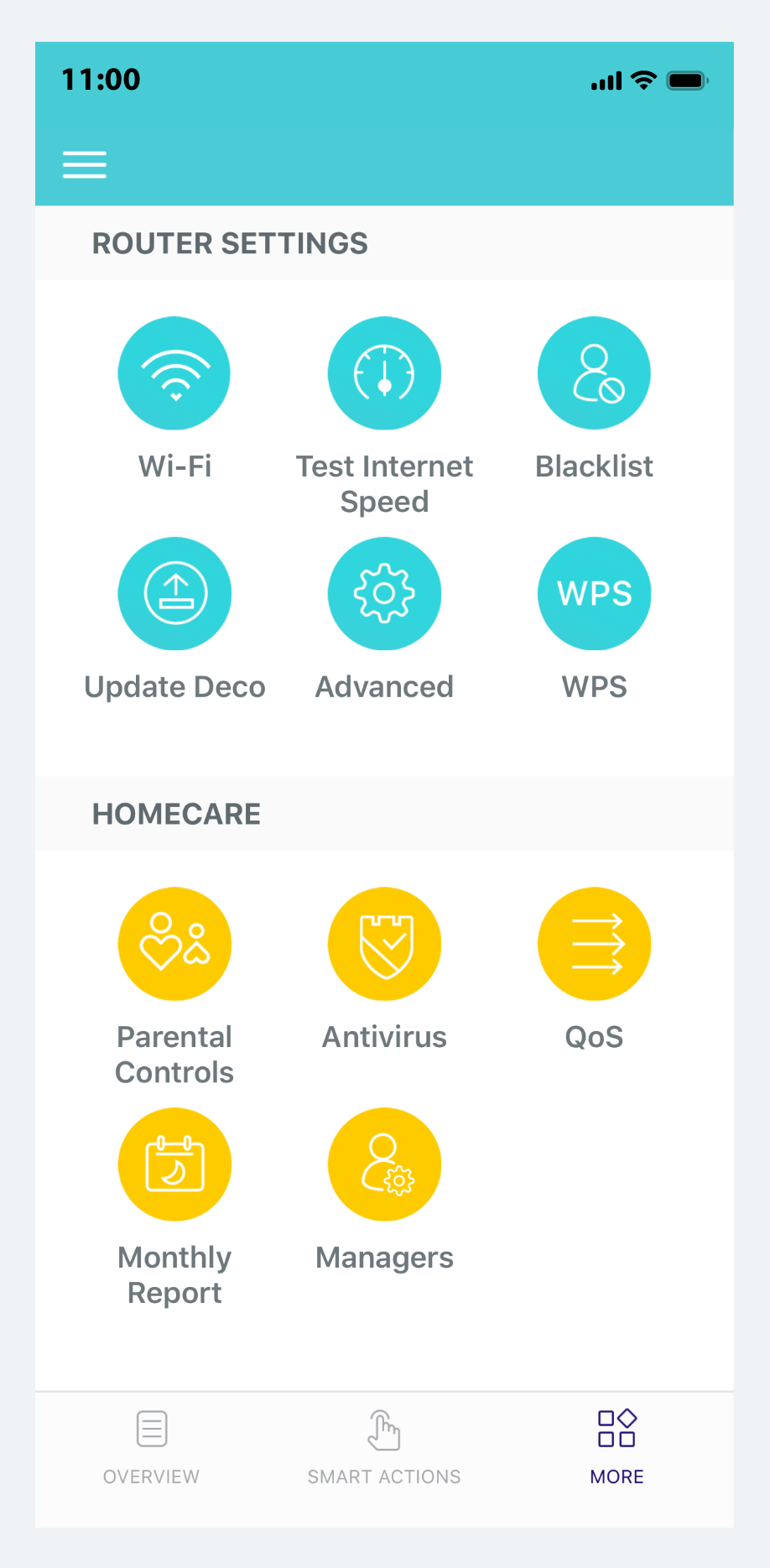 • You can check and make changes to the network username and password that was set up initially, and set up a Guest Network for any visitors to your home.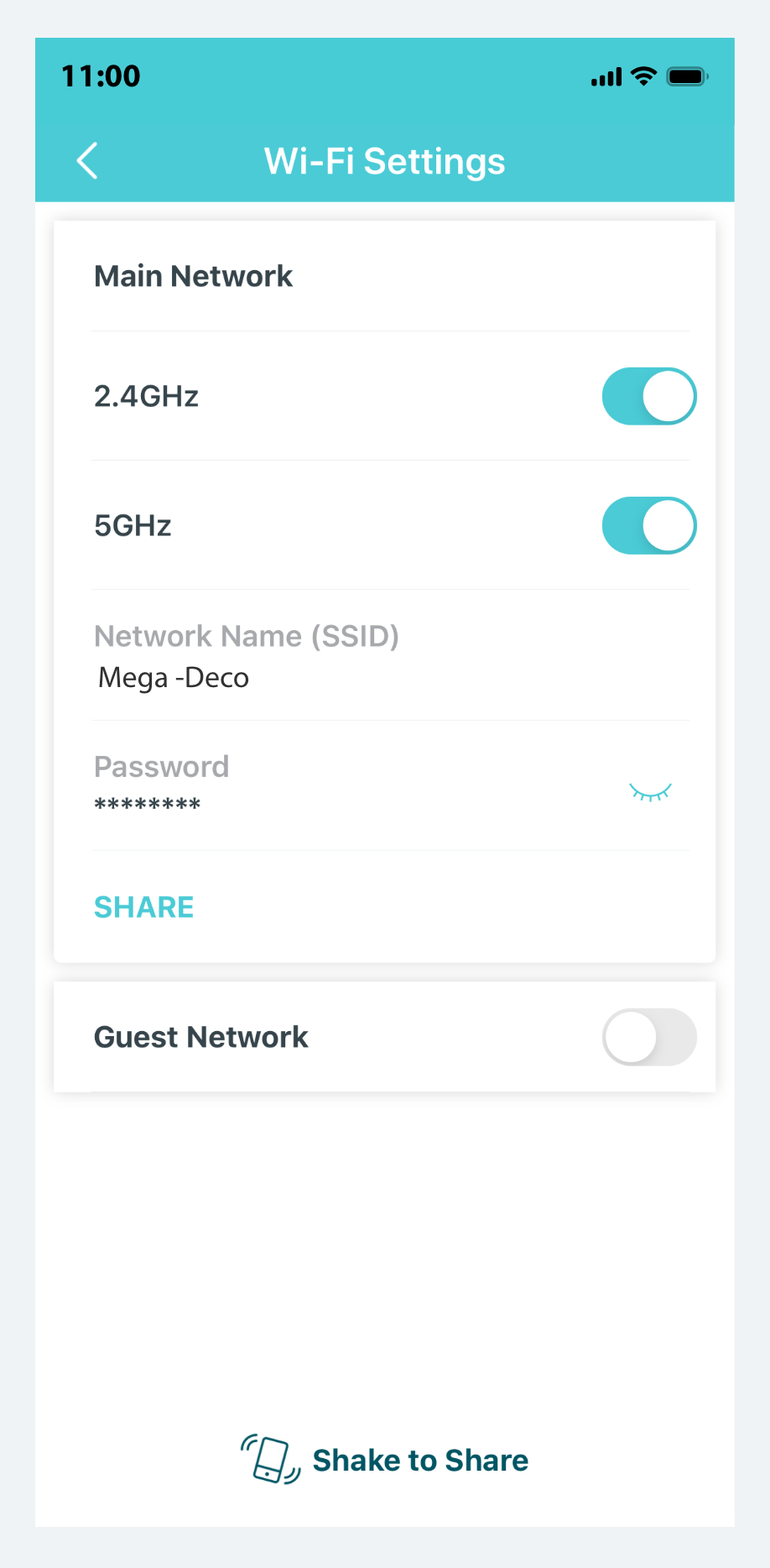 • If you do not remember your password, click on the icon on the right to view it.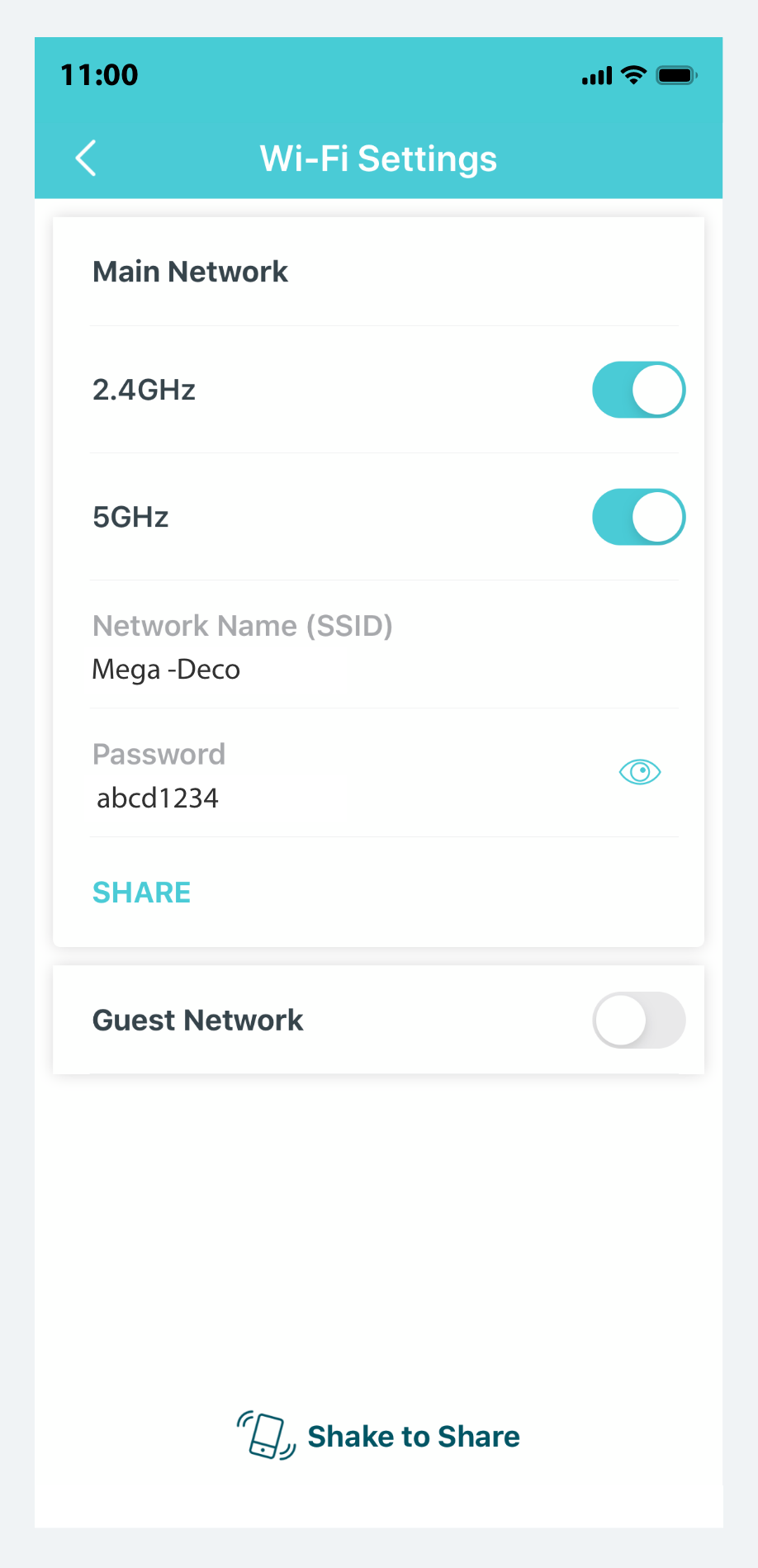 Return to the previous page