Stronger WiFi
Deco provides better coverage and stronger signal than routers and range extenders. That's because each unit is a powerful router with a quad-core CPU and four antennas. With multiple units working together seamlessly, a Deco system can connect more devices than a traditional router, supporting a mix of 100-plus smart home and WiFi devices.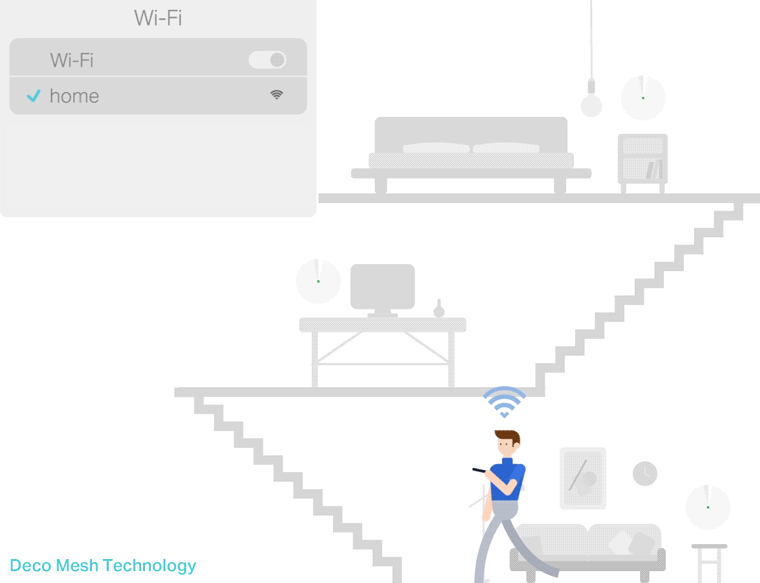 Deco Covers Every Home
Brick and cement, Floors and ceilings, Walls and hallways. All of them make it tough for WiFi to travel across your home. Deco units work together to move WiFi around the obstacles in your home and deliver complete coverage.
Self-Healing
Because Deco is a mesh system, it can use any route between the units to connect you to the internet. So, even if one of your Deco units loses power or is disrupted, Deco will adapt and reroute your traffic to keep you streaming and gaming.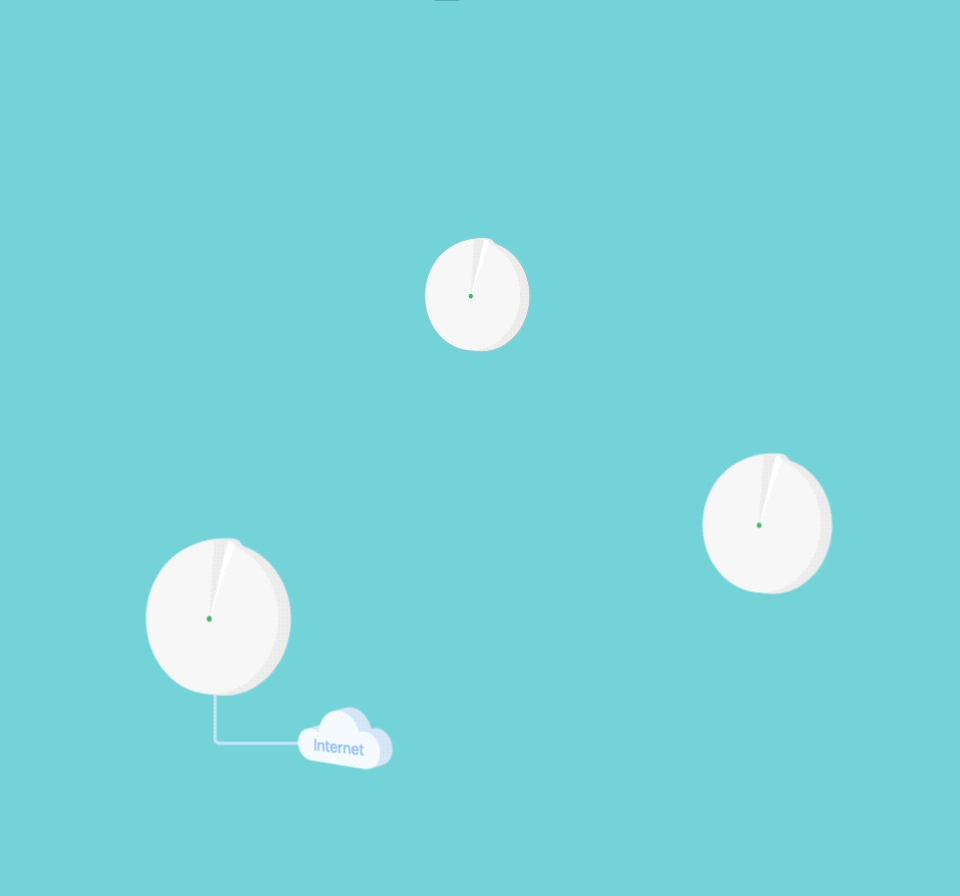 Additional Features
One Name, One Password
All you need is one WiFi name and password for your entire Deco network.
Built-In Antivirus
Protect all connected devices in your home from online threats.
Robust Parental Controls
Block inappropriate content and restrict time spent online.
Service Quality
Prioritize devices and applications for faster performance when needed.
Set Up Guide
1. Download and launch the Deco app.
2. Follow the in-app instructions to configure your Deco system.
3. Simply follow the on-screen directions.
4. Your network will be up and running.